Everything you Need, Nothing You Don't...
Bare metal dedicated servers continue to be the economical choice for providing an exclusive set of resources solely devoted to your IT needs. With our bare metal servers, you will benefit from increased performance, greater security and exclusive use of the servers system and network resources. Our dedicated servers are ideal for any of your services that require high traffic, high security, or complex configurations, i.e. e-commerce, dynamic content, database applications and multimedia apps.
Dedicated Hosting - Done Right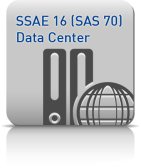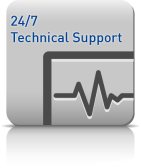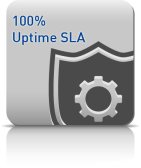 What can you do with our Dedicated Server?
Small to medium traffic websites. Great starter, easy to upgrade.
AMD Athlon Regor
Dual-Core CPU
2 x 3.2GHz
3GB RAM
500GB SATA (SSD avl.)
5TB Traffic
Configure Now
Host multiple websites and apps. Use for virtualization like ESXi.
Intel Xeon X3220
Quad-Core CPU
4 x 2.4GHz
8GB RAM-DDR3
240GB SSD HDD
10TB Traffic
Configure Now
See all Dedicated Server Packages.
Ready-To-Go Dedicated Server
ServerPronto's Dedicated Server comes preconfigured with the essential applications you need for your hosting operations.
Linux:
Apache HTTP
MySQL Database
PHP, phpMyAdmin
Sendmail/Postfix (SMTP)
Dovecot (POP3, IMAP4)
ISC BIND (DNS)
Very Secure FTP/Pro FTPD (FTP)
Webmin (if ordered)
cPanel (if ordered, additional fees apply)
Windows:
Server Manager
IIS, Internet Information Services
Microsoft DNS
MSSQL (if ordered, additional fees apply)
Our customers have full root access on any of our Dedicated Server packages and can configure or install any application as desired (subject to AUP limitations).
Dedicated Resources - You are in control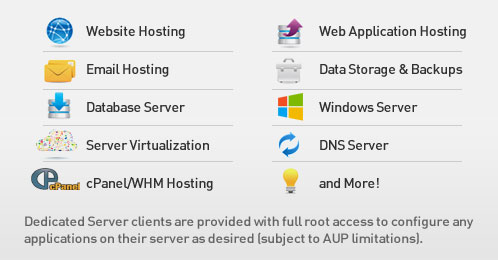 From classic web hosting to the new world of cloud virtualization, your opportunities are endless with a ServerPronto Dedicated Server. If website hosting, database management, application hosting or reselling we make sure your ServerPronto Dedicated Server meets your hosting needs with multiple Linux and Windows operating system options to choose from. Find out more about what you can do with your dedicated server here.
Fully Customizable
ServerPronto offers a variety of configurable options to provide you with the dedicated server solution that exactly fits your needs. Here are some of our available upgrade options:
Solid State Drives (SSD) and 15k SAS Drives
RAID Options
1 Gigabit Port
Fully Managed Services
Dedicated Firewall
and more
See all available upgrade options on the
order form
.
ServerPronto's Dedicated Server Revolution
With a dedicated server from ServerPronto, you get complete control over your server without the cost and maintenance required from traditional server ownership. You choose the RAM, hard drive, operating system, software and just about anything that comes to mind.
Deploy complex applications, streaming media, high-end e-mail solutions, or just host multiple sites on one machine. Whatever your needs, all our solutions are provided on a world-class network connection and include 24x7 monitoring of the server and network availability. Our unmanaged dedicated servers provide you with full remote server administration capability and freedom.
The Benefits:
1 Hour average Provisioning Time
Free Setup Assist Service
99.9% Uptime Guarantee
Full Root Access
24/7 Hardware Replacement
24/7/365 Customer Support
7-day Money Back Guarantee
and more!
At ServerPronto, we are committed to providing the best speed, reliability, and value in the dedicated server business. This means constant innovation to deliver the highest performing network and customer control at the lowest price available. Whether you are using your server for web development, tinkering, email, photos, gaming, reselling, or all of the above and more, we strive to deliver a world-class product.
Our network uptime is the best in the business. Our relentless focus on value helps us deliver competitive prices every day. And we provide responsively and experienced 24/7 customer support via e-mail and our ticketing system.
Customize your dedicated server today.
---
Do you want to find out more about our Cloud? Check out our Cloud Server offering.
Or are you looking for a more basic solution? Follow this link to our VPS - Virtual Private Server packages.