Increase your website performance and availability
Anycast is a network addressing and routing methodology that drives site loading speed and reliability. Anycast makes it possible for multiple, identical, globally deployed DNS servers to advertise the same IP address. Essentially, the same server exists in dozens of places at the same time so when a consumer visits a site it pulls from the closest server.
Global Points of Presence
Distribute your website DNS globally and make your customers and users around the world access your website faster and without any interruptions.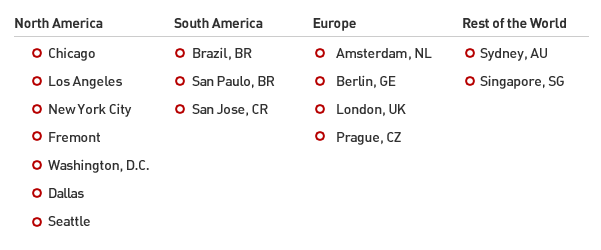 The Power is in your hands
ServerPronto's AnyCast DNS Service allows you to manage your own DNS records without opening a support ticket or a phone call. You can make adjustments through our user-friendly web-based interface in seconds and rest assured that ServerPronto's global network will provide you the flexibility you need to optimize your site performance.
Affordable Fee - Exceptional Benefits
The AnyCast DNS Service is available to all cloud, dedicated server and VPS clients for a nominal fee of $1.95/month per domain.
Increased website performance and uptime
Dramatic latency decrease
Extra layer of protection against

DDoS attacks
Natural disasters
Network failures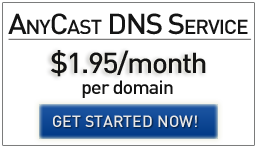 Contact our Hosting Specialists