Lease a Virtual Machine or spin off your own Virtual Machines: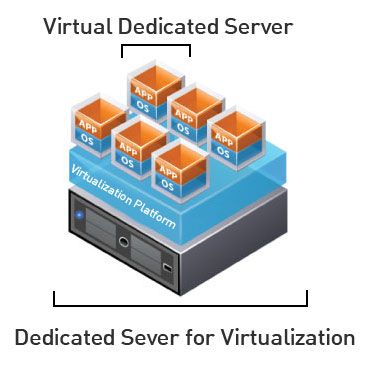 Leasing a VM (Virtual Machine) VPS infrastructure, using our in-house virtualization technology with HA (High Availability), provides your server with everything it needs to remain online and available to you and your customers. This is the cost effective solution for your website hosting and many other server tasks. Get your Virtual Machine today.
Dedicated Server for Virtualization -

$169.95 V Xtreme:
Combine our enterprise level Dedicated Xtreme Server with today's leading Virtualization Platforms and tap into a world of new opportunities. From reselling to multiple VM hosting and a wide range of other business purposes, the Cloud Optimized Server Operating Systems VMWare VMvisor 5 (ESXi 5), XCP 1.0 (XEN Cloud Platform) and XenServer 6.0 (Citrix XEN Server) make it possible to create and scale resources as you need. This is the future of computing. Get the resources and spin off as many Virtual Machines as you need.