Leasing a VM (Virtual Machine) as a VPS or on our Cloud infrastructure provides your server with everything it needs to remain online and available to your customers and give you full root access to your hosting environment. Our hardware infrastructure for virtualization spans our data centers around the world, providing network access and speed where you need it.
Study the chart below and determine if your hosting needs call for an affordable bare-metal Virtual Private Server or a high-end Cloud Server solution that provides you an extra level of control with our secure and easy-to-use Cloud Control Panel.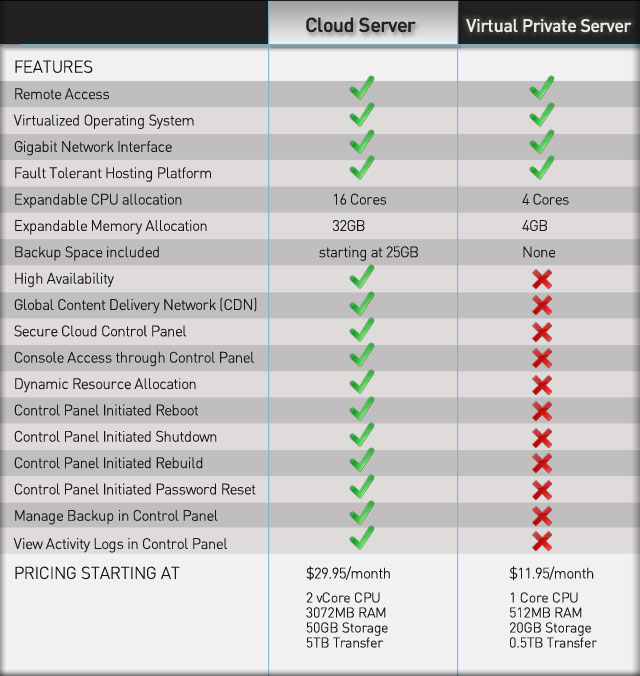 Come to the Cloud and build your cloud server package now!